Since it's first year in 2016, BrickCan is the largest public exhibition of LEGO® creations ever held in British Columbia – and it all happens again this coming April 20-21, 2024! BrickCan also hosts Canada's largest Adult LEGO® Fan Convention. Public exhibition tickets will be available here in 2024.
The Adult Fan of LEGO Convention is a four day event, taking place at the River Rock Casino Resort in Richmond, created by local Adult Fans of LEGO, or "AFOLs" for short. Hundreds of LEGO builders from around the world will travel to Vancouver, bringing with them amazing models that they have spent countless hours designing and building. These AFOLs will set up and stage their creations, showcasing a fantastic display of hundreds of incredible models for both attendees and the general public to marvel at. If you would like to attend the full convention as an AFOL, please visit the Adult LEGO Fan Convention page.
The full AFOL convention takes place over four days starting Thursday, April 18, 2024 with the final two days, Saturday and Sunday, April 20-21 2024, open to viewing by the public. We invite all ages to come to the River Rock, walk through the displays, meet the builders, and have some LEGO fun! Tickets for various sessions on the two exhibition days will be made available this Winter!
BrickCan is about old friends, new friends and coming together over our common interest in LEGO. We bring our builds to share with our peers and to display them for the public. We hope to foster friendships and community through our enjoyment of LEGO.
If you are a member of the press or want media information, please visit our media page or contact us.
About BrickCan Foundation
The AFOL convention and public exhibition are created and produced by the BrickCan Foundation, a non-profit society (# S-0064057), registered in the province of British Columbia, Canada.
BrickCan Directors
John Langrish

A senior mechanical designer by trade, John has been a LEGO fan his entire life and his love of the brick has led him to contribute to many aspects of the hobby and AFOL community. In addition to being heavily involved with local LEGO User Groups and spending seven years as a LEGO Ambassador, he has attended dozens of fan events in North America and internationally. When he's not playing with LEGO, John can usually be found on his bicycle or hunting for the best nearby BBQ.

Ayleen Dority

As a lifelong LEGO maniac and toy aficionado, Ayleen turned her passion for playthings into her career. She spent over a decade working in the independent toy industry as co-owner of October Toys and host/producer of the weekly online show Toy Break. She has also coordinated dozens of art/toy events and conventions including the LEGO® fan event Bricks LA and Designer Con. Outside of building with bricks, she enjoys horror movies, travel, and tacos.

Mary Plumridge

Mary has been building beautiful LEGO mosaics and volunteering at multiple LEGO fan events for almost two decades. She also organized many projects and events throughout her career as a public school teacher both for her schools and community. Mary currently enjoys her retirement spending time working with the kids LEGO program at her local library, gardening or reading.

Allan Corbeil

Allan is an accomplished builder who has designed brick built creations for multiple commercial projects and tv shows such as The Flash. He also served as president of the Vancouver LEGO User Group for several years and remains active in the local LEGO building scene. If he is not working or building with LEGO, he is probably hiking, checking out the trees, and trying to figure out what to build next.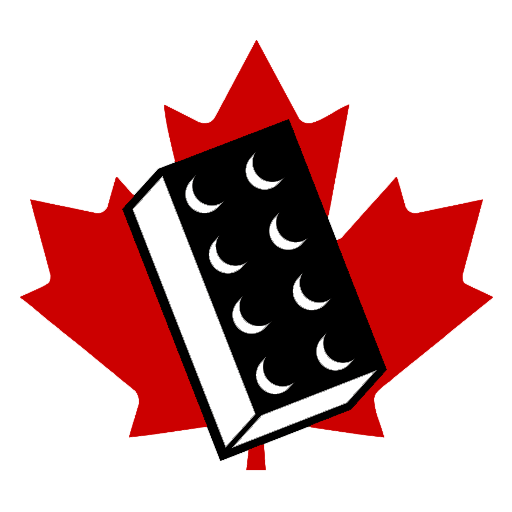 Mission Statement
To Host and promote community events in Canada, with and for LEGO brick builders, collectors, and fans of all ages.
To provide connections, networking, training, and entertainment opportunities to individuals, organizations, groups and communities interested in building, collecting, and displaying LEGO bricks, products, and creations.
To promote community, inspire creativity, and encourage excellence in building by demonstrating and showcasing talent and innovation related to building with LEGO bricks.
To promote interest in, and increase awareness of, the Canadian LEGO fan community, and Canadian culture in general.